ABOUT INANBO
Focus on small and medium size LCD module, provide customized LCD module service Shenzhen INANBO Electronic Technology Co., Ltd. was established in 2009, focusing on the development, production and sales of (TFT[TN, IPS], OLED) liquid crystal display modules.
Our company's R&D department is located in Huanan City, Shenzhen. It has many senior engineers and technicians, dedicated to product customization, technical innovation and after-sales technical support. The factory is located on Longgang District, Shenzhen. The clean workshop area is nearly 2,000 square meters. It has strong technical force and complete equipment.
Our company has imported Panasonic advanced equipment from Japan and a number of semi-automatic and fully automatic production lines to provide customers with stable and efficient supply of 0.96 inch ~ 13.3 inch LCD module.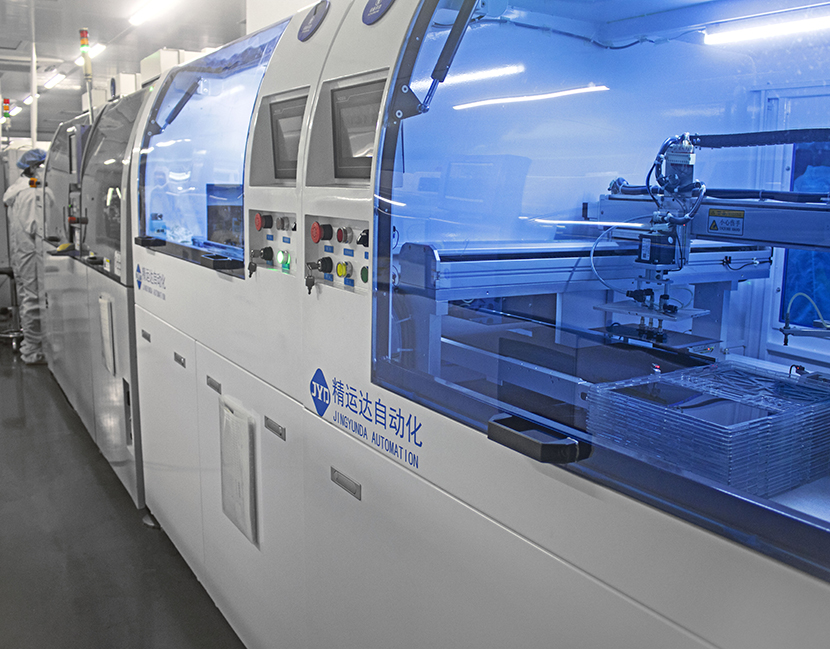 Innovation Development Cooperation Win-win
In 2009, INANBO was established in Silicon Valley-Shenzhen, China, as a small wave that can promote the change of human use habits.

In 2012, INANBO adjusted the main line of products, from black and white, LED display to color LCD, invested and trained a group of TFT technology talents, helping small and medium-sized production and processing enterprises to obtain market competitiveness equal to the international level.

In 2014, the products were applied to mobile phones, instrumentation, mechanical equipment, science and education, home and other fields to expand customers to more than 30 countries at home and abroad.

In 2016, we added hardware R&D department, software R&D department, structural design department, and touch screen business unit to provide customers with technical support in addition to LCD display, supporting drivers, software, touch screen and other technical support.

In 2019, INANBO expanded its production scale, replaced the more stable and high-end Panasonic automatic production line, optimized production capacity, and provided products with higher quality and more cost-effective products than the market.

In the future, INANBO will adhere to the management policy of "innovation, development, cooperation and win-win", and is committed to research and development and production of products with higher requirements, higher quality and more application scenarios, injecting vitality into the growing high-tech society.

awesome work culture
The cultivation of talents and the inheritance of technology are the property of INANBO. Product output and quality stability, is the cornerstone of INANBO The efficiency of service and the integrity of communication are the backbone of INANBO
Enterprise architecture
We have passed the IOS quality management system and have a sound organizational structure.
Production&D

Strict process

Purchasing&D

Quality material

After-sales&D

Customers worry-free

Warehousing&D

Fast shipping

Technical&d

Supporting&developing
Our Customers
Serving customers worldwide
few Facts
Efficient capacity to serve global customers
6000K

Annual capacity

571

products

289

clients
INANBO is a very professional company. It has been cooperated for 5 years. The response is very fast, the quality is stable and reliable, and it will continue to cooperate.
@johnsmith

4 hours ago via Twitter